The Self-Destruction of American Power:Washington Squandered the Unipolar Moment
By Fareed Zakaria
September 1, 2019




Sometime in the last two years, American hegemony died. The age of U.S. dominance was a brief, heady era, about three decades marked by two moments, each a breakdown of sorts.

https://groups.google.com/forum/#!topic/i_love_taiwan/ZTWA0Jj68Y8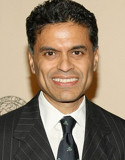 Fareed Rafiq Zakaria is an Indian-American journalist, political scientist, and author. He is the host of CNN's Fareed Zakaria GPS and writes a weekly column for The Washington Post. He has been a columnist for Newsweek, editor of Newsweek International, and an editor at large of Time.