A new kind of cold war:
How to manage the growing rivalry between America and a rising China
By Frank Ofili
June 1, 2019




Fighting over trade is not the half of it. The United States and China are contesting every domain, from semiconductors to submarines and from blockbuster films to lunar exploration.

https://www.economist.com/leaders/2019/05/16/a-new-kind-of-cold-war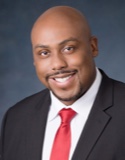 Frank Ofili is Program Manager at Dana Incorporated, Maumee, Ohio.